Ten years ago, Voice of Witness began its journey as a nonprofit organization, with the vision to bring the critical oral histories of marginalized communities to audiences nationwide.
On September 18, 2019, we brought these stories to the stage at Brave Stories, Bold Movements, a celebration of this milestone year for Voice of Witness.
Here is a look back at this incredible night of social justice storytelling:
Piper Kerman, author of Orange Is the New Black, read an excerpt from Zaira Arvelo Alicea's story of survival. Zaira's story is one of many in Voice of Witness's forthcoming book, Mi María: Puerto Rico After the Hurricane. Zaira joined us at the event from Puerto Rico to share how people on the island are fighting the narrative of the passive hurricane victim, standing strong as a community despite the continued injustices they face.
Learn more about the Mi María project here. 
Earlonne Woods, host of the podcast Ear Hustle – focused on the daily realities of life inside prison and post-incarceration – read an excerpt of Mohammed Ali's story. Mohammed Ali is a narrator in the Voice of Witness book Six by Ten: Stories from Solitary, where he describes his experience in solitary confinement. Following the reading, Mohammed came on stage and talked about the effects of solitary he continues to face, despite being out of prison for 12 years, and how he hopes his story will show young people that "crime is not the way to go."
Learn more about Six by Ten: Stories from Solitary here.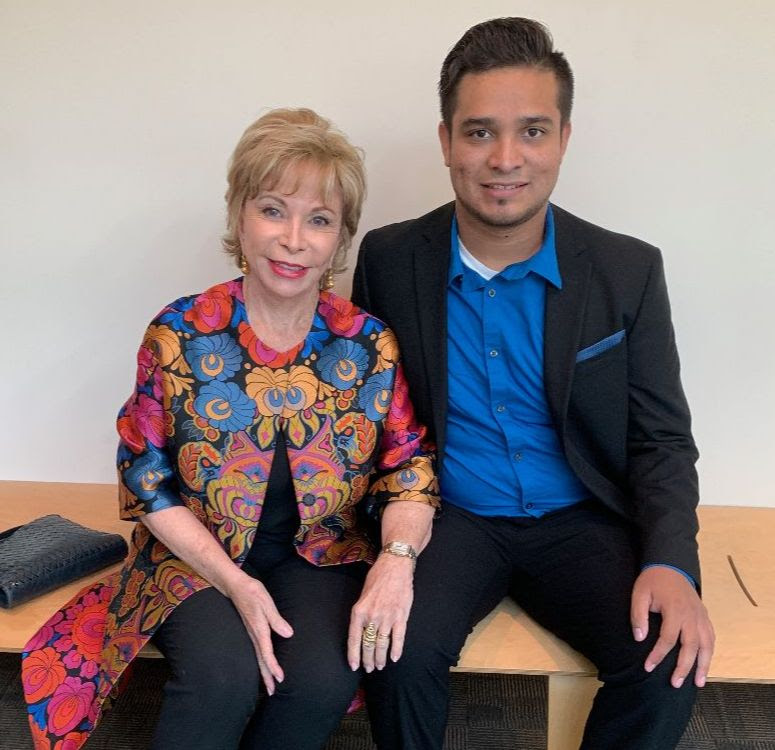 Renowned Chilean novelist Isabel Allende read from Gabriel Mendez's story in Solito, Solita: Crossing Borders with Youth Refugees from Central America about his journey from Honduras to the US seeking asylum. Gabriel talked about the importance of having books like Solito, Solita in schools, and how he hopes his story will show young people who have been sexually abused or have faced hardship that they are not alone, and they can have a bright future.
Learn more about  Solito, Solita here.
Eve Ensler, playwright and activist, read an excerpt via video from Inside This Place, Not of It: Narratives from Women's Prisons. Eve shared part of Ashley Jacobs' story of experiencing a forced and medically unnecessary cesarean section, chained to an operating table, while in prison.
Thank you again to our incredible sponsors – Amy Rao and Harry Plant, The Whitman Institute, Charles A. Becker Foundation, and V-Day – for making this event possible. Thank you to our amazing speakers Isabel Allende, Piper Kerman, Earlonne Woods, and Eve Ensler for giving their time and energy to support our mission. We also want to thank our inspiring narrators Zaira, Mohammed, and Gabriel for their openness and strength.
We are so grateful for the Voice of Witness community, and we are looking forward to everything we will achieve together in the next 10 years!