IN THE NEWS
Port-au-Prince, city of survivors: Voices from Haiti, after the devastating 2010 earthquake

January 12, 2020
At 14, I Walked Through the Desert to Reach the US. My Story Didn't End There.
December 18, 2019
Stopping the Erasure of Native Americans: Why I Want to Tell New Indigenous Stories
How Three
Nonprofits Found a New Way Forward Amid Dire Times of a Decade Ago
October 8, 2019
I Left El Salvador to Protect My Family. It Didn't Work.
I'm A Trans Woman. Solitary Confinement Didn't Protect Me In Prison.

October 2, 2018
Voice of Witness: Bring the Power of Oral History to Your Classroom

September 23, 2018
Voice of Witness Illustrates the Power of Storytelling and How It Can Give a Voice to Marginalized, Underserved Populations

April 25, 2018
Bakersfield College harvesting oral histories of Delano area farmworkers thanks to grant

October 17, 2017
In Their Own Words: Oral Histories of California Farmworkers

August 17, 2017
This Group Shares Oral Histories to Help Readers 'Better Understand the World'
June 12, 2017
Your Call: How can stories of people affected by injustice change our 
understanding of human rights?
August 23, 2015
Dave Eggers on working for justice through oral history: "There wasn't much that allowed those people to seem fully human"

June 13, 2015
9 Books That Will Make You Want To Change The World Through Rallying For Peace, Activism, And Justice

May 8, 2015
Power and Privilege in Oral History Interviews and Projects

February 3, 2015
Telling Their Own Stories Illuminates Life Under Israeli Occupation

November 10, 2014
The Power of Oral History: Personal Narratives Take Us Deep Into the Human Rights Stories Hidden Behind the Headlines

June 6, 2014
At 14, I walked through the desert to reach the US. My story didn't end there.
December 18, 2019
AWARDS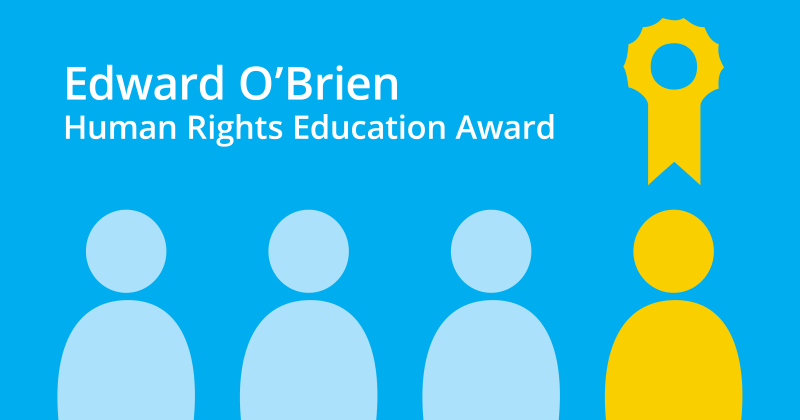 The Voice of Witness Education Program received the Edward O'Brien Human Rights Education Award for 2017. We are honored to be chosen and would like to thank all of our partners and the educators who have helped our program grow!
Voice of Witness is the proud recipient of the 2013 Smithsonian American Ingenuity Award. Learn about our work in this profile in the Smithsonian Magazine.
"[Voice of Witness] books are amazing . . . beautifully produced, with incredible editing and literary sensibility. Voice of Witness has done a better job than I've seen anybody do with having people tell their stories in a way that really engages you."
—Rachel Maddow, MSNBC
"In a time when history is told in cheap television re-enactments, if at all, and personal tragedy is gobbled up in rapidly digestible magazine photos and reality shows, this project goes against the grain."
—The Guardian UK
"The Voice of Witness series is a megaphone for our country's most marginalized voices."
—Van Jones, former special advisor to the Obama White House, author of Rebuilding the Dream and The Green Collar Economy
Visit individual book pages to see press on our publications.