In an interview with PBS Book View Now, VOW's executive director and co-founder Mimi Lok spoke about VOW's work at the intersection of literature and human rights.
The interview took place at the 2017 Associated Writers and Writing Programs (AWP) Conference in Washington D.C., where over 12,000 writers gathered for panels, workshops, and a massive book fair.
The interview came on the heels of a panel discussion between Mimi and fellow VOW co-founder Dave Eggers and Jennifer Lentfer of Thousand Currents. The panel centered on the effectiveness of literary nonfiction techniques in advancing human rights, taking VOW's partnership on a food sovereignty project with Thousand Currents as an example. See the panel description here.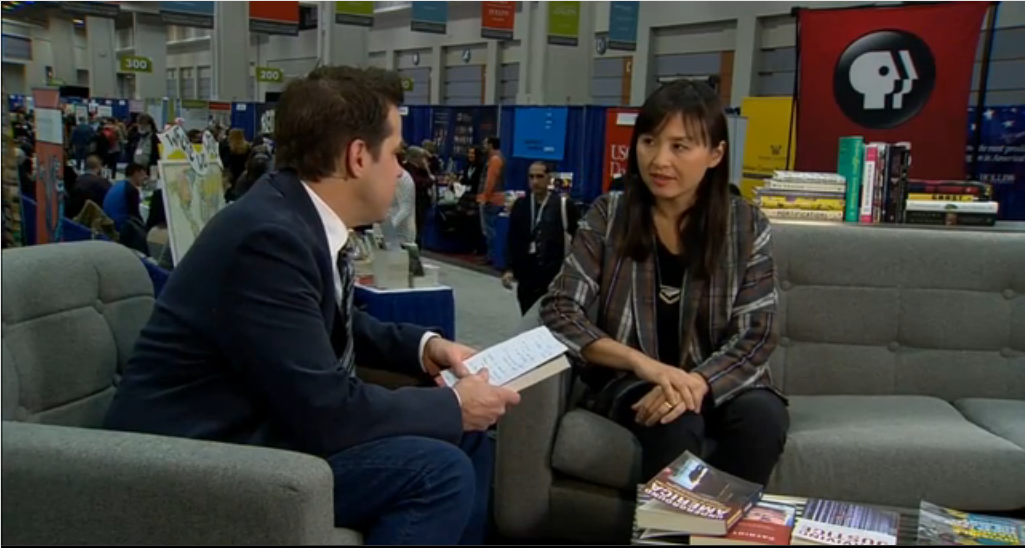 Rich Fahle interviews Mimi Lok