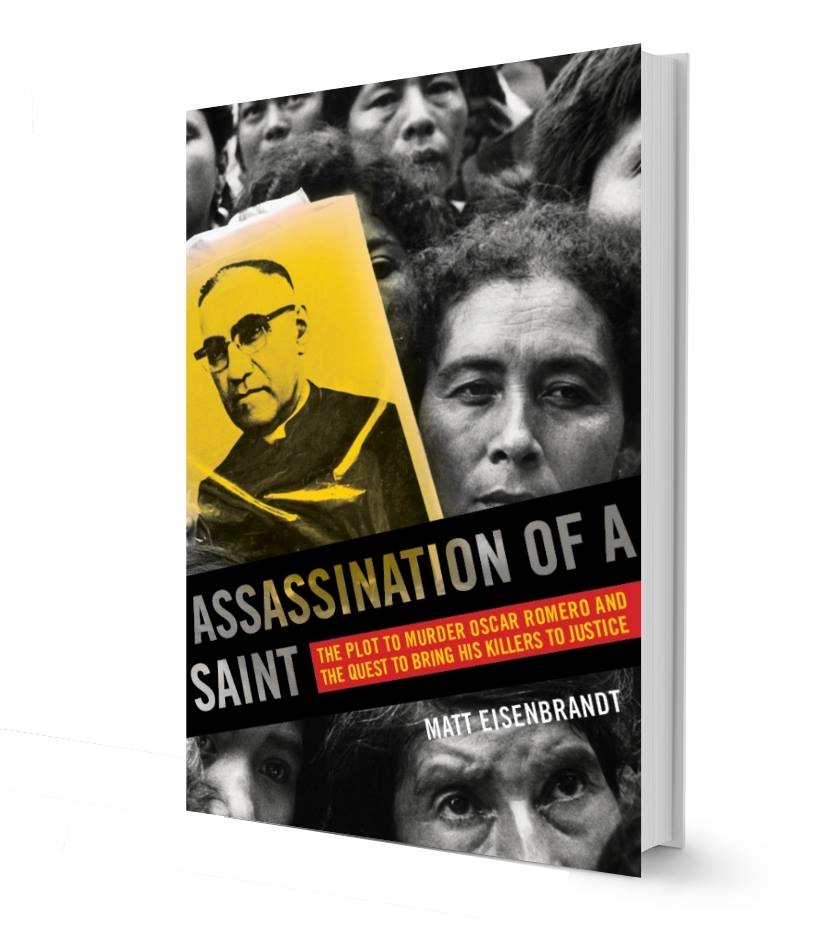 Join us at Green Apple Books on the Park for a conversation between VOW editor Mateo Hoke (Palestine Speaks) and Matt Eisenbrandt, author of the new book Assassination of a Saint: The Plot to Murder Oscar Romero and the Quest to Bring his Killers to Justice.
RSVP on Facebook
About Assassination of a Saint:
On March 24, 1980, the assassination of El Salvador's Archbishop Óscar Romero rocked that nation and the world. Despite the efforts of many in El Salvador and beyond, those responsible for Romero's murder remained unpunished for their heinous crime. Assassination of a Saint is the thrilling story of an international team of lawyers, private investigators, and human-rights experts that fought to bring justice for the slain hero. Matt Eisenbrandt, a lawyer who was part of the investigative team, recounts in this gripping narrative how he and his colleagues interviewed eyewitnesses and former members of death squads while searching for evidence on those who financed them. As investigators worked toward the only court verdict ever reached for the murder of the martyred archbishop, they uncovered information with profound implications for El Salvador and the United States.
Praise for Assassination of a Saint:
"The assassination of Archbishop Óscar Arnulfo Romero was a tragic event for the people of El Salvador, but for those of us who covered that country during the horrific civil war, the murder gave rise to a very personal anger that such actions could go uninvestigated and unpunished. Assassination of a Saint illuminates the ongoing struggle for justice. This is critical reading for those of us who lived through those turbulent and terrifying times, and for those born after the war who are now
trying to come to grips with it."—Craig Pyes, human-rights investigator and Pulitzer Prize–winning investigative reporter
"Murdered witnesses, a web of lies and obfuscation by U.S. and Salvadoran officials, and the passage of time have blurred the possibility of finding the truth. Yet this book strives to reveal that hidden truth, a vital missing link in understanding not just the death of Romero, but the history of Central America and the role of the United States in shaping that history."—Douglas Farah, coauthor of Merchant of Death: Money, Guns, Planes, and the Man Who Makes War Possible
"The assassination of Archbishop Romero was a pivotal event that had profound spiritual as well as political effects. When it happened, though, no one expected that it would set off years of tireless investigation and ultimately a spectacular court case in the United States. This sequence of events makes for a rich story that has cried out for a proper telling."—Stephen Kinzer, author of Overthrow: America's Century of Regime Change from Hawaii to Iraq