VOW'S ANNUAL SUMMER ORAL HISTORY TRAINING
Voice of Witness' 7th Annual Amplifying Unheard Voices Oral History Training will take place from 9:00 am to 4:00 pm, June 27-30, 2017 at the Asian Art Museum of San Francisco.
This unique four-day training highlights the power of personal narrative and provides educators, storytellers, and social justice advocates with the tools to conduct oral history projects in their classrooms and communities.
Workshop participants engage in an interactive process that introduces the skills, ethics, and social significance of creating oral history, as exemplified by Voice of Witness and other leading practitioners in the field.
This training is geared towards new and experienced practitioners from a variety of backgrounds, disciplines, and community settings. Past participants have included high school teachers, university professors, advocates, journalists, artists, and more.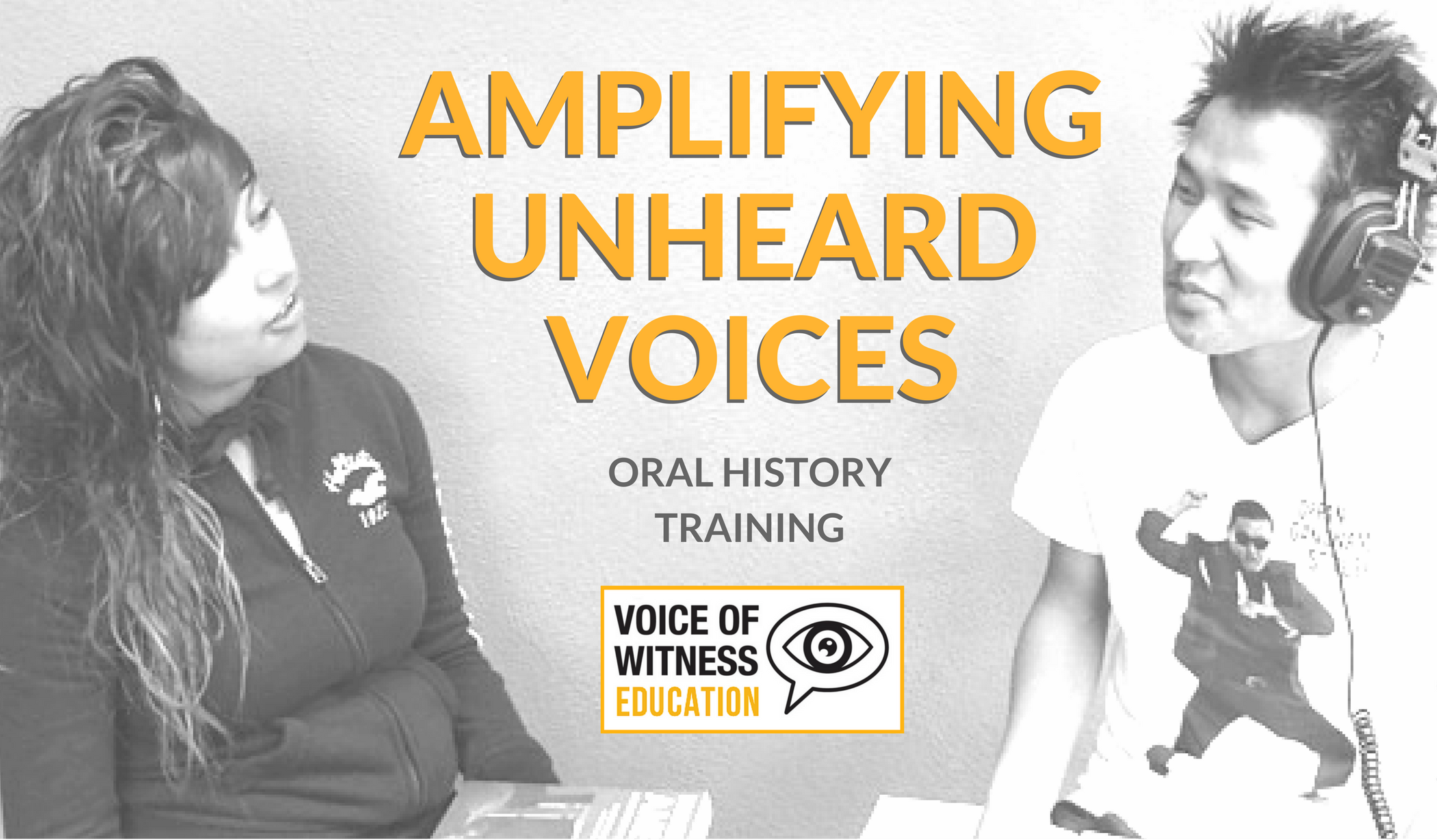 During the training, participants will:
Conduct and share an oral history interview
Explore various media in relation to "amplifying" oral history narratives
Hone transcribing and editing skills
Read and discuss narratives from the Voice of Witness book series
Work in small groups to discuss ideas related to oral history projects, lessons, and units
Work with members of the Voice of Witness staff and prominent local oral history educators
Have an opportunity to explore the permanent collections of the Asian Art Museum
"It was one of the best teaching institutes I have ever attended in my 25 years as a teacher."
—Shelby Myers, Kirkwood Community College
AUV 2017
Date: June 27-30, 2017
Time: 9:00 am to 4:00 pm daily
Tuition: $250-$500 (sliding scale)
We are excited to announce this year's training will be held at the Asian Art Museum of San Francisco. This partnership brings together the worlds of fine and literary arts, and connects them through education and history.
Voice of Witness is thrilled to be collaborating with such a prominent San Francisco arts organization to expand the ways both organizations tell important stories and serve a variety of educators from different backgrounds. Participants will be granted access to visit the museum during the four-day training and enjoy the cultural immersion of a beautifully extensive collection of art.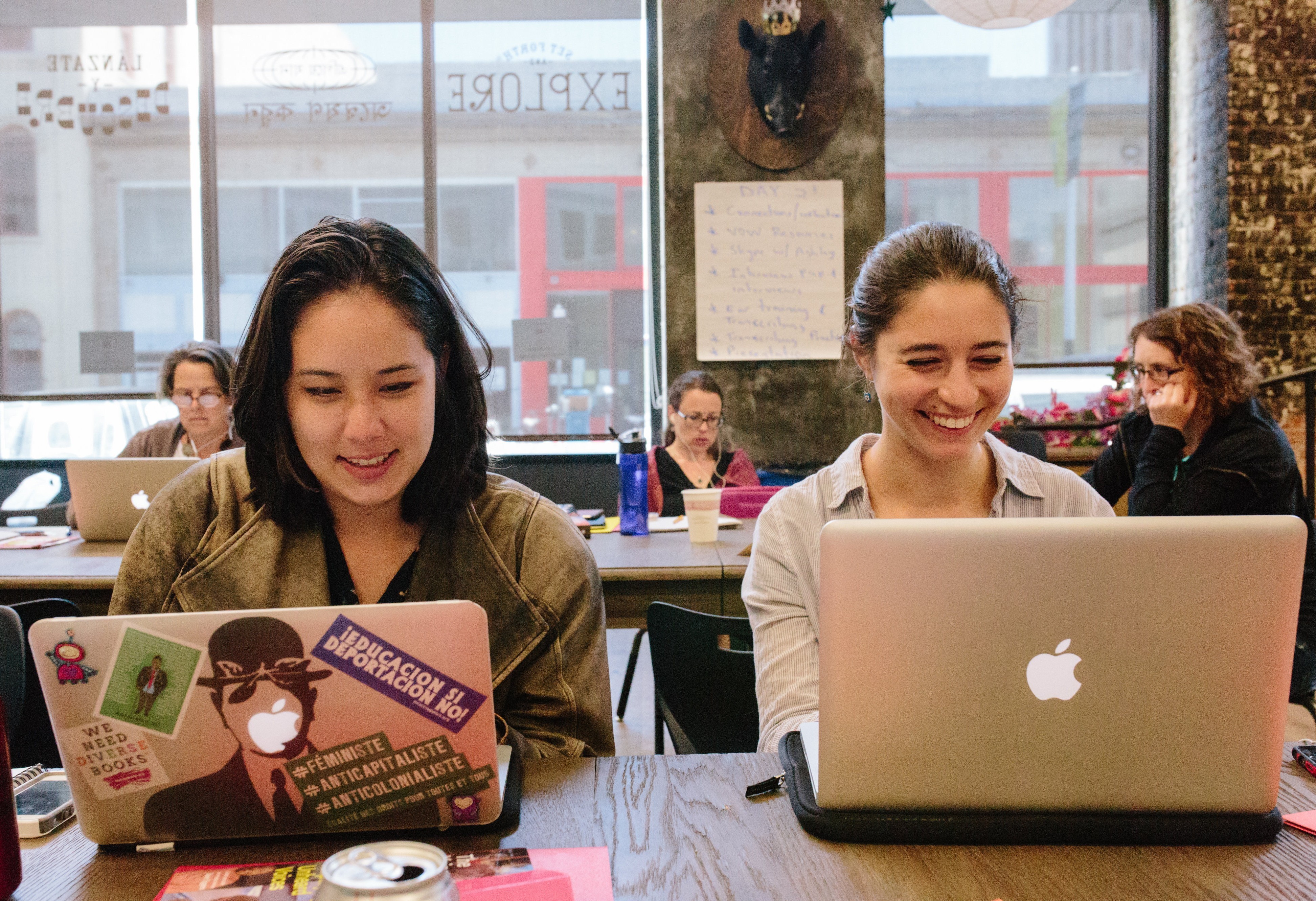 2017 REGISTRATION CLOSED
Visit our consultancy page to learn more about year-round training opportunities for you or your school or organization.