The Voice of Witness Education Program addresses the need for inclusive, and culturally relevant, arts-based learning opportunities. By combining the arts and social justice, our education resources help promote creative literacy skills that can be used to affect positive social change. To that end, our education resources develop vital critical thinking and communication skills that nurture empathy by amplifying unheard voices in classrooms and communities.
Our education program offers:
FREE RESOURCES
Common-Core aligned lesson plans

Oral history/storytelling project toolkits

Resources for English language learners

Strategies and tools for art projects
SERVICES
Ethics-driven oral history trainings

Tailored consultancies

Educator support

Initiatives and Fellowships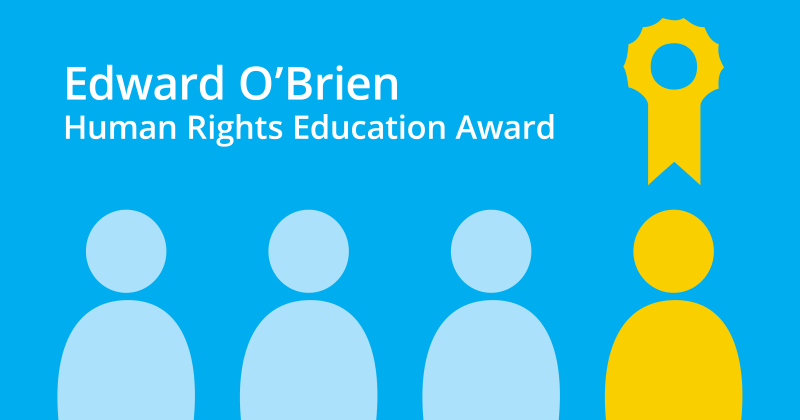 Created in collaboration with:
BOOK NARRATORS
to center their experiences in our lesson plans
COMMUNITY PARTNERS
to respond to the educational needs of impacted communities
BOOK EDITORS
to provide historical context for understanding issues and underlying themes
EDUCATORS
to respond to the educational needs of impacted communities
In order to serve:
STUDENTS & EDUCATORS
in public schools that support diverse populations, including English language learners
COMMUNITIES & INDIVIDUALS
impacted by migration/displacement, the criminal justice system, and other issues reflected in our book series
HUMAN RIGHTS ADVOCATES & ORGANIZATIONS
working toward political and cultural change
So they can create:
PHOTO ESSAYS  ⋅  PODCASTS  ⋅  BOOKS  ⋅  PLAYS  ⋅  VIDEOS  ⋅  COMMUNITY ORAL HISTORY PROJECTS  ⋅  MULTIMEDIA ART PROJECTS
SUPPORT VOW
Our work is made possible through support from individual donors, foundations, and community partners.
If you would like to support human rights education, please consider making a tax-deductible donation or volunteering.